Meet Turkish Furniture, Timber and Forest Product Suppliers
in London
23 – 27 May 2022
directly with the Turkish companies on 25.05.2022

Furniture & Components

Flooring Products

Soft & Solid Wood & Forest Products, Building Materials

Wooden Doors, Closets and Kitchen Cabinets
About the Event
Members of the official Turkish West Mediterranean Exporters Association will be in London between 23-27 May 2022 to have curated B2B meetings with the potential buyers of furniture, doors, window frames, flooring, timber, forestry products, and panels. You can see full details of supplies below on company details.
This is your chance to meet directly with the manufacturers and suppliers without any 3rd party at the nice venue of Hilton London Olympia on the 25th of May.
The organisation is free of charge as it is supported by BAİB but registration is required.
Do you want to register but don't know who to meet? E-mail us and we will assist you in matching with the correct suppliers and booking your meetings.
Why Attend?

High-quality Turkish products and furnitures

Perfect timing as supply chains from several key countries are disrupted

Take advantage of the exchange rate and logistics

Meet directly with the suppliers without any intermediaries
Companies
Click on the company logos for detailed information.
Tap the company logos for more detailed information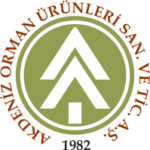 Manufacturer of wooden decking, siding, massive panels, laminated wood (glulam), parquet, shiplap, handrail, wooden exterior, and interior furniture, etc.
ORGANIZED BY